Dr. Tamara Haskins, NHP, MS-IT, BS-TCOM, Certified Contouring Specialist (Cavitation/RF)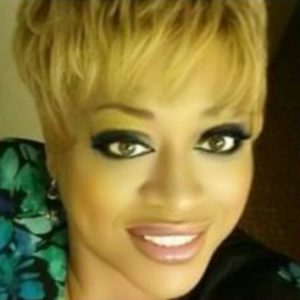 Dr. Tamara Haskins is a wellness, weight loss, skin care and lifestyle expert. She has been in the wellness, beauty and skin care industry for over 30 years. She enjoys educating her customers on how to maintain a slim, firm and healthy body, all while enjoying the perks of life. She holds a Doctorate Degree  in Natural Health and Herbalist Studies. She has also completed her PhD coursework and 3 doctoral residencies in Education. Her experience, education and background provides her with the knowledge to customize her customers' treatments and enhance their lifestyle. Book with Dr. Haskins now, you will receive excellent customer service and useful educational tips for beauty and optimal lifestyle sustainability.
_____________________________________________________________________________________________
Amanda Martinez, Licensed Esthetician, Contouring Specialist (Cavitation/RF)
Amanda is a Licensed Esthetician through the State of Texas. She completed her Esthetician education as the Valedictorian of Olga School of Beauty in 2018. She has provided proven results in facial and skincare services. She is also certified in Dermalogica, Body Cavitation and Radio Frequency services. Amanda specializes in Facials, Skin Treatments, Eyelash/Brow Treatments, Waxing and Hair Removal, Microdermabrasion, Microneedling, Facial Massages, Body Sculpting and other facial type treatments. Book with Amanda today, you will not only receive excellent results from the services she provides; you will also receive optimal customer service along with her amazing personality and energy.
---
CK Walker,  Spa Manager, Certified Contouring Specialist (Cavitation/RF)
CK has 10+ years of customer service experience. Her major objective is to ensure the highest quality customer service. She has proven to be very effective in getting great body shaping results for her customers. CK is also very prompt in engaging with her customers. She understands the technologies behind the science of body sculpting with Cavitation and Radio Frequency. Book with CK to get optimal results and excellent customer service.
_____________________________________________________________________________________________
Kay Washington, Certified Contouring Specialist (Cavitation/RF)
Kay Washington has been in the customer service, retail and beauty industry for 7+ years. She is very effective in providing results for her customers. Her energy and magnetic personality has provided her with repeat customers and excellent feedback. She is currently studying Nursing and looks forward to help customers with their body and face contouring needs. Book with Kay today to for great customer service and an amazing personality.